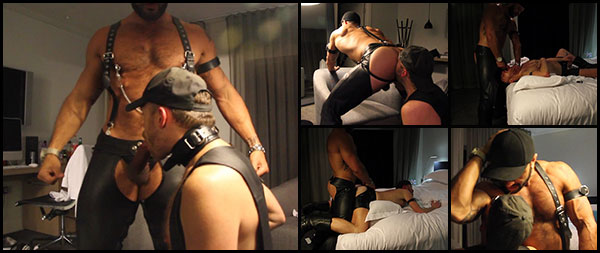 If you love ROGAN in leather you will love this two part film. ROGAN is a leather muscle daddy who is hungry for a puppy. He brings a sub leather piggy to a hotel room to be his sex toy. His hairy pecs strain out of his, Eagle Leather, suspenders and his massive muscle ass and juicy cock burst out from his leather chaps.
This two part film shows ROGAN dominate his puppy. He gets out his nipple claps and makes the pup go to work on his thick hairy pec puppies and when he's done there there's plenty of muscle ass and cock for his pup to lick and chew on. Finally he makes his pup squeal as he rams his cock up his hungry hole.
You are in the room watching it all happen, smelling the leather, sweat and sex.