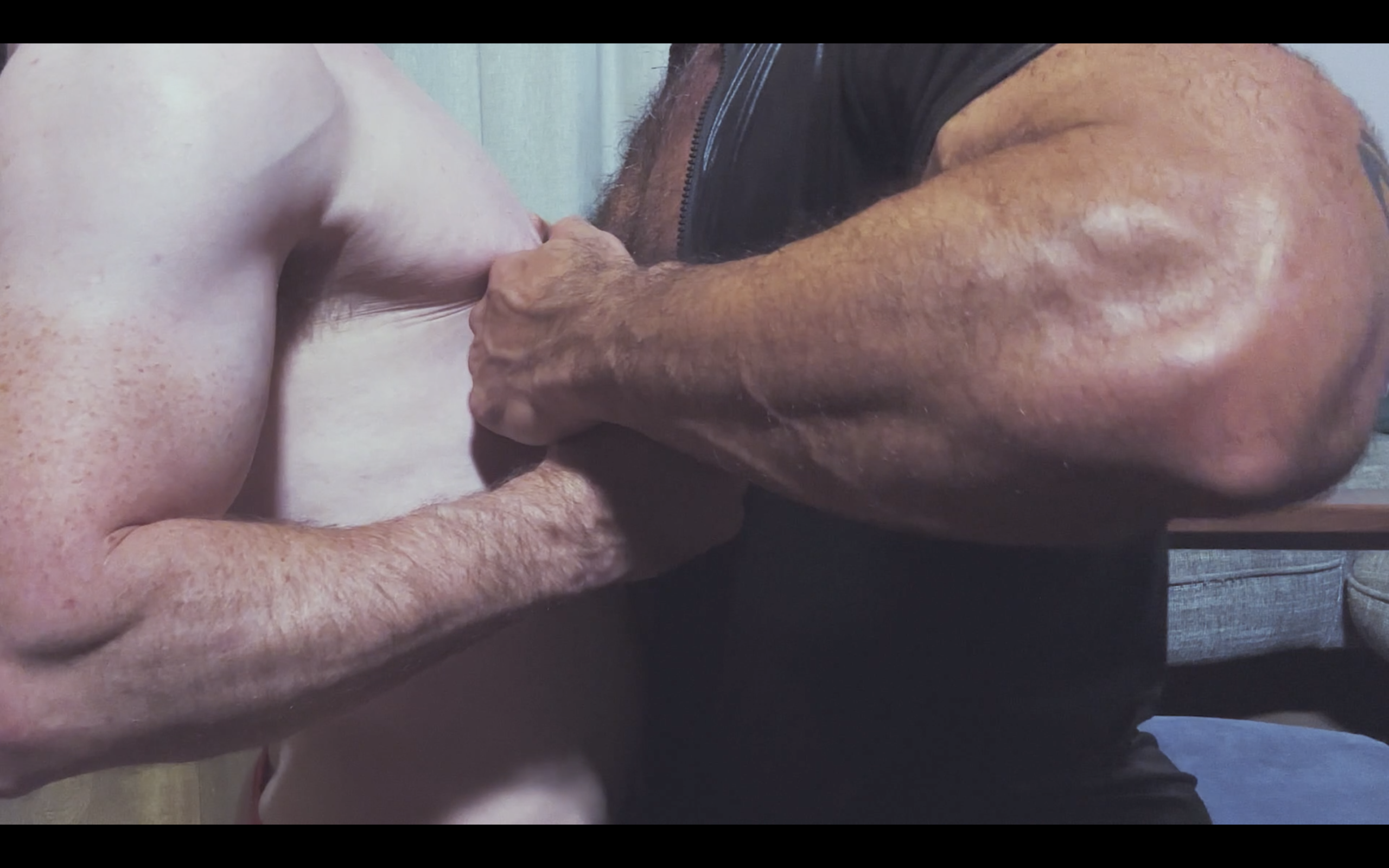 Even more than fucking, tit/nip play and torture would have to be my biggest turn on! I say more cause tit play is always more likely to get my dick hard and a load spat outta it than just fucking. SO to read the above comment made me feel pretty fkin awesome! I have always tried to give my piggy viewers a glimpse into real, raw, un-diluted animalistic sex. It turns me on capturing it knowing how much it will be turning you guys on when you watch it.
I´m getting off, the guy I´m with is getting off, and ultimately you are getting off. And that makes me a proud pig Beast Daddy King.
Ive spoken about my obsession with "pecs" starting as soon as puberty kicked in. But nipple play and especially nipple torture kicked much later in my late 20s when I finally had the confidence to start exploring it with other guys or by myself. Today I am very lucky to have a partner who is as much a nip pig as me and who can even sometimes go harder than I can! I have taken nip torture to the threshold where straight afterwards I feel like I am going to pass out. And have introduced this level of play to my sexy man. It really is all in the mind as to just how hard I can let someone work my nips over. I am constantly having to tell the guy who I am having sex with, "Harder!¨ But at the same time, if someone who isn't into tit or nip play on any level, and doesn't have a clue what they are doing, go hard at my nips it can hurt and not be pleasurable.
There is a massive difference between good and bad tit/nip play. And if its good my level of pain can go through the fkin roof! Watch your Beast King show you how its done in my latest XXX film, MUSCLE DADDY IN LYCRA GETS SERVICED. I would be really happy if I helpped one of my viewers discover they´re into tit/nip play or just show them how to service a Daddy's nips like a good sub pig should.