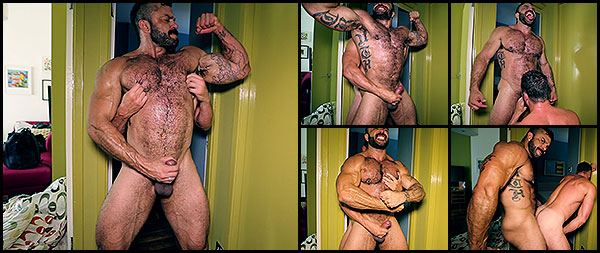 "This man is a dentist, so we can't show you his face"
Nothing turns ROGAN RICHARDS on more than himself in a mirror. ROGAN gets his partner behind him and commands him to feel his muscles while he flexes. He only stops to pound the bloke's ass until it's time to admire him self in the mirror again, making the bloke jack of his fat cock till it erupts in the ultimate climax.
EDUCATION = PREVENTION. Always remember if you are going to fuck bare back you are always putting yourself and your partner at risk. Get regular sexual health check ups. Know your sexual health status. Communicate with your sexual partner and own your truth.