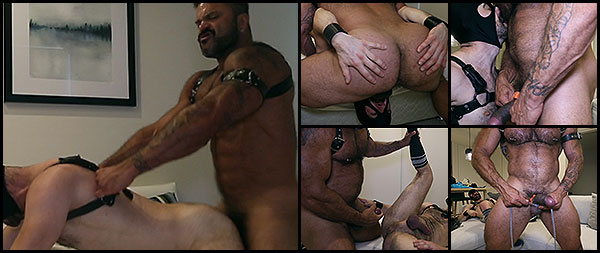 ROGAN gets asked all the time, "What kind of guy are you into?" "What turns you on in a guy?" Here's a great example of exactly what ROGAN likes. A bloke with a piggy attitude, no inhibitions, and one that allows himself to become a primal animal when having sex.
Rogan Richards wears Eagle Leather
EDUCATION = PREVENTION. Always remember if you are going to fuck bare back you are always putting yourself and your partner at risk. Get regular sexual health check ups. Know your sexual health status. Communicate with your sexual partner and own your truth.