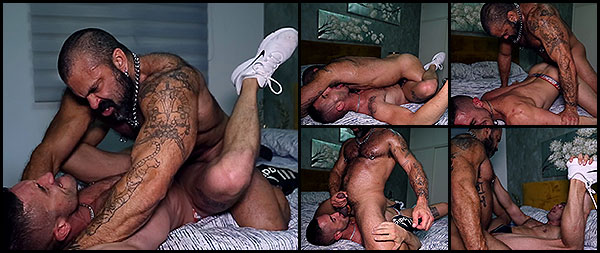 ROGAN has been looking for guys to get more rough with in bed for awhile, scourging sites like Meet Fighters and Global Fight, only to arrive at this guys house unaware that he is exactly what he's been looking for. Unfortunately ROGAN'S energy levels were low having been fucking for one week straight (Literally) so he went easy on the guy and said this film was a warm up and part two would be the main event…
EDUCATION = PREVENTION. Always remember if you are going to fuck bare back you are always putting yourself and your partner at risk. Get regular sexual health check ups. Know your sexual health status. Communicate with your sexual partner and own your truth.
WATCH THE FULL VIDEO!