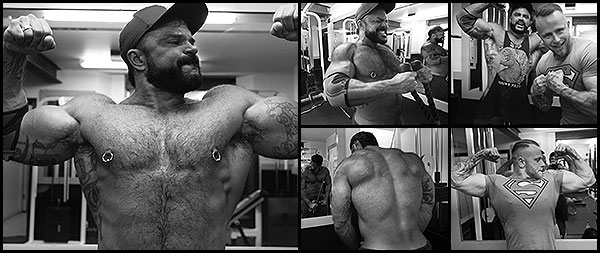 I'm 105 kilos in this video, the heaviest I've ever been with such hard muscle. I FKIN LOV it! And I wanna take this opportunity to thank everyone who has donated to my journey as a bodybuilder either by joining my web site or just donating. You guys ROCK and continue to help me reach higher and bigger goals. AND I can always use MORE help…
MOLLOY and I smash out an arms cable workout, super setting 2 exercises for TRIS and BIS. The emphasis is on volume but because we are also super-setting between each other that allows a rest period so we can increase the weight heavier than if we were doing this style of training on our own.
Massive thank you to MOLLOY FITNESS.
and MASSIVE THANK YOU to SQUATS GYM LONDON.