My Twitter was suspended "because it was found to be violating Twitter's Terms of Service, SPECIFICALLY the Twitter rules against using hateful or sensitive content in your profile…" "… we prohibit using hateful or sensitive content in your profile or header image, account name, username, bio, location or website." Below are the images I had on my profile…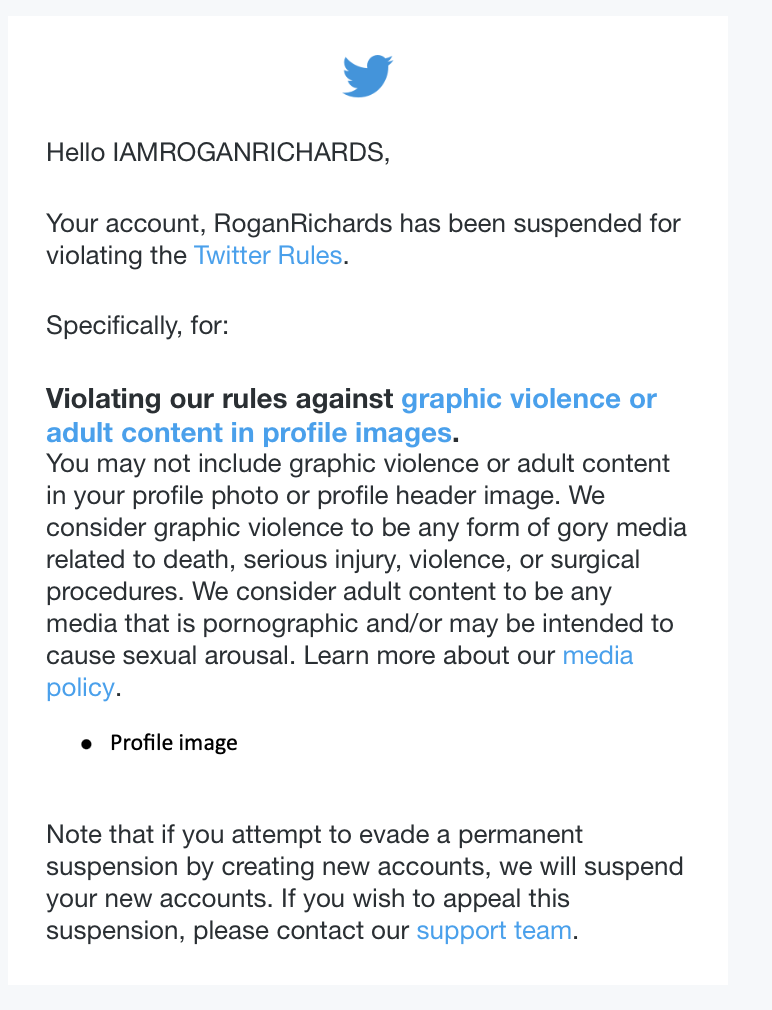 SO… my name, ass cheeks (AND I know you shouldn´t post nudity on your profile pic, I honestly didnt even think twice when I posted one of the amazing shots Colin Davis did of me for my website RELAUNCH, I did apologise and promise to never show any part of my hot ass again!) ) Colin´s artistic photography I used for the banner, or living in London are considered hateful or sensitive??? Now when it comes to my website, yes I explore fetish´s, which some straight-laced people may even consider extreme BUT there is no hate sex. There isn´t even any BDSM.
So Twitter please reactivate my acc – the world needs their Alpha King!