Everyone knows me and SCOTT HUNTER have a great friendship that was created from the fact that we have great sex together! We met by asking MENATPLAY to cast us in a film which resulted in the very hot and popular RUFDUP'N'WET. Not being able to leave it at that, I dragged Mousey and went to visit Scott where he lives out in 'whoop whoop' to guest appear in a 'Ask Scott' segment, but really it was just to fuck like rabbits again!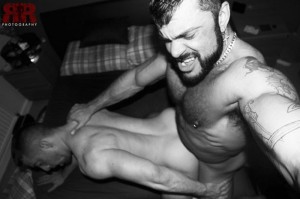 NOW for the FIRST TIME you get to see what all that fucking looks like with the release of 'HOUSE FUCK part  one' at my XXX page. (being dropped on the 26th of this month.)
For a teaser go to the 'SCOTT HUNTER the bedroom' folder at my GALLERY page where you can see the photographs I took that night inbetween fucking and filming.